Back in 1973, the weekly poetry lecture focused on the sixteenth and seventeenth century. For many of us, this was familiar territory, since Helen Gardner's The Metaphysical Poets was a common set text at A level. I had studied Donne, Marvell, Herbert and others for A level Eng Lit, and felt quite confident about studying them at degree level. I even had my school prize complete editions of Donne and Marvell to hand. In the lectures, my lack of deep understanding became apparent early on, as ideas drawn from philosophy and rhetoric forced me to rethink my comfortable interpretations.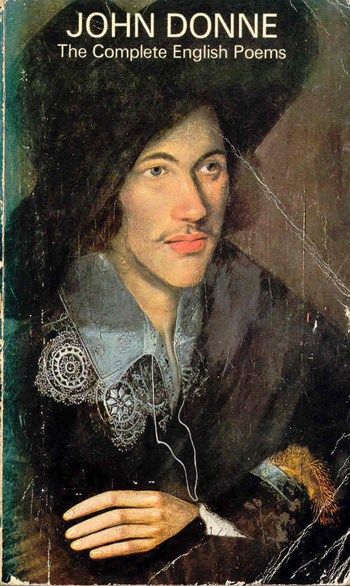 Our lecturer was Kenneth Severs, a minor poet himself. He had been a senior figure at the local BBC station in Leeds, just down Woodhouse Lane from the university. In the post-war years, he had been a journalist and a PhD candidate at Leeds. We didn't know that at the time, of course: he was a besuited man who swept into the lecture theatre at ten o'clock on, I think, Tuesday mornings, and launched into whatever that day's topic was. One quirk, with which we soon became familiar, was that he would get noticeably twitchy around the 35-minute mark of his scheduled hour. And by the 40 or 45 minute mark, he was motoring towards his concluding remarks. The reason for cutting short his lecture was easily discerned. Just across the concrete wasteland of a courtyard in which the lecture theatre stood, was an exit from the campus to Springfield Mount, where the Faversham pub was situated. In those days, of course, the licensing laws meant that pubs opened from 11.00 a.m. to 2:30 or 3:00 p.m., before opening again for the evening trade. Ken Severs timed his peroration so that he could be first through the door as the clock struck eleven.
He still packed a lot in, and I remember often struggling to follow his arguments, not because they were poorly presented, but because they were grounded in the cultural and historical context, of which I was largely ignorant, having completed A level study very much on the basis of the "New Criticism" where attention to the text was everything. I think we'd been recommended at school to read a slim volume by EMW Tillyard called The Elizabethan World Picture, which I discovered about forty years later was seriously flawed.
It occurs to me that I should say something about lecture style. I am sure that the lecture theatres were state-of-the-art for 1973; after all, the building was only a few years old. But I don't recall any lecturer, ever, in my entire degree programme, using any audio-visual aids. The lecturer stood at the front, spoke for an hour (or a bit less) and disappeared. Very occasionally, there might be a handout with some suggestions for further reading, but that was as far as it went. We attended, we listened, we made notes.
I don't know if Ken Severs held tutorials. I just encountered him across a lecture theatre, and I think he left Leeds after my first year, or maybe he was still employed at the BBC and just covering for someone at Leeds. But he was a significant figure in Leeds life beyond the university. I came across a fascinating PhD thesis on the BBC in Yorkshire, 1945 -1990, by Christine Verguson. She mentions Severs a couple of times, and interviewed a BBC Leeds colleague, who remembered him thus: "Ken's contacts were legion and Ken liked a drink, and in his office at the end of the day there would always be some amazing character who you would give an arm and a leg to be in the company of…Writers, actors, performers, academics, it was an intellectual hotspot."
Poetry was important at Leeds: the Gregory poetry fellowship was awarded to some very significant poets over the years, and the journal Poetry and Audience, while ostensibly a student publication, featured the work of many well-known poets. I remember Severs commending the new student editor to us, and encouraging us to submit work. Some of us did; I didn't. The Leeds poetry map shows the many and various ways that poetry was woven into the fabric of Leeds. Vernon Scannell, whose unusual career involved transitioning from army deserter to professional boxer to award-winning poet, is mentioned on the map. He had a connection to Ken Severs, which is recounted in James Andrew Taylor's biography of Scannell. Severs befriended him in Leeds after the war, and enabled him to move in the local literary and artistic circles, introducing him to figures such as Bonamy Dobrée, then professor of English, his colleague the Shakespearian scholar G. Wilson Knight, and Jacob Kramer, the artist. By the time I was at Leeds, the art school had been renamed Jacob Kramer College. This sketch of Ken Severs by Kramer must date from that time.
Severs also inadvertently introduced Scannell to his future wife, Jo Higson, as recounted in Taylor's book:
Ken Severs seems to have been a very talented man who never quite fulfilled his potential. I can't find any references to him after the mid-seventies. If you know what happened to him, I'd be grateful for the information.
Poetry for beginners by Dr Rob Spence is licensed under a Creative Commons Attribution-ShareAlike 4.0 International License.